Neuro-vascular function in health and disease
The neurovascular unit, composed of vascular cells, glial cells, and neurons is fundamental for the proper function of the brain. The NVU regulates supply of the cerebral blood flow (CBF) and maintains integrity of the blood-brain barrier (BBB).
Dysfunction of the neurovascular unit may result in devastating conditions such as dementia, cerebral ischemia, or brain oedema formation. This advanced experimental course will allow students to gain basic knowledge and hands-on experience on the most important techniques used to study the neurovascular unit, such as in vivo/in vitro high-resolution imaging, magnetic resonance imaging, and rodent models of cerebrovascular disease. The course will also focus on data reproducibility and open science.
Course director & co-directors
Nikolaus Plesnila (Ludwig Maximilian University, Germany)
Catherine Hall (Sussex University, UK)
Jérôme Badaut (Bordeaux University, France)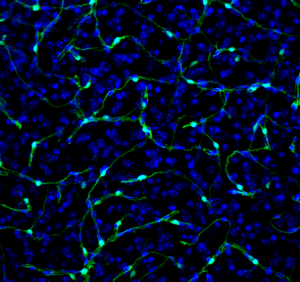 David Attwell – University College London, UK
Felipe Barros – Centro de Estudios Científicos, Chile
Serge Charpak – University of Paris, France
Turgay Dalkara – Hateceppe University, Turkey
Jean Francois Ghersi-Egea – Lyon Neuroscience Research Centre, France
Anne Joutel – University of Paris, France
Martin Lauritzen – University of Copenhagen, Denmark
Malcolm MacLeod – University of Edinburgh, UK
Pierre Magistretti – University of Lausanne, Switzerland
Andy Obenhaus – USI, USA
Andy Shih – Seattle Children's Research Institute, USA
Robert Thorne – Denali Therapeutics / University of Wisconsin-Madison, USA
Susanne Van Veluw – Harvard Medical School, USA