Advanced techniques for synapse biology
Synapses are sites of information transfer and storage in the brain. These specialised structures integrate complex signals and undergo functional changes that underlie the formation of memories. Synaptic dysfunction is associated with early stages of neurodegenerative disorders such as Alzheimer's disease, and underlies neurodevelopmental disorders such as autism spectrum disorders and intellectual disability.
Studying synapse function and plasticity is key to understanding brain circuits that underlie behaviour, and to identify synaptic malfunction mechanisms underpinning brain diseases. This course will allow students to integrate theoretical and methodological concepts on synapse biology with hands-on experience on state-of-the art imaging, functional and computational methodologies. The course provides an in-depth understanding to many concepts such as synapse formation and maintenance, pre- and postsynaptic mechanisms, structural and functional synaptic plasticity, synaptic integration in neuronal networks and synaptopathies. Hands-on experimental projects conducted in small groups with the support of senior scientists will expose the students to methodologies at the forefront of research in this field.
Course directors
Ana Luisa Carvalho (CNC-Center for Neuroscience and Cell Biology, University of Coimbra, Portugal)
Mathieu Letellier (IINS, University of Bordeaux, France)
Hey-Kyoung Lee (The Zanvyl Krieger Mind/Brain Institute, The Johns Hopkins University, USA)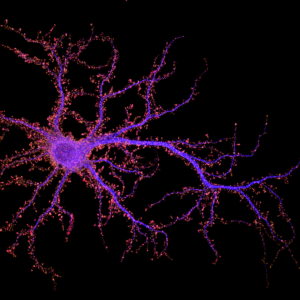 Keynote Speakers
Alfredo Kirkwood – Johns Hopkins University, USA
Brian D McCabe – EPFL, Lausanne, Switzerland
Cécile Charrier – Institute of Biology, École Normale Supérieure, France
Christian Lohmann – Netherlands Institute for Neuroscience, Netherlands
Daniel Choquet – IINS, University of Bordeaux, France
Joseph Kittler – University College London, UK
Juan Burrone – King's College London, UK
Julie Perroy – IGF, University of Montpellier, France
Julijana Gjorgjieva – Max Planck Institute for Brain Research, Germany
Marina Mikhaylova – Humboldt Universität zu Berlin, Germany
Nael Nadif Kasri – Radboudumc Donders Institute for Brain, Cognition and Behaviour, Holland
Noa Lipstein – FMP-Berlin, Germany
Rosa Paolicelli – University of Lausanne, Switzerland
OUR SPONSOR