The hippocampus: from circuits to cognition #HCC
in partnership with the Brain Prize

October 1 to 31 (2016)
Over the past 50 years, the hippocampus has been one of the most intensely studied areas in the brain, and the field has made major breakthroughs in understanding its anatomical connectivity and function. New technical and scientific advances, in turn, have opened up new opportunities for mechanistic investigations of hippocampal function at the level of cells, systems, and cortico-hippocampal networks.
The goal of this advanced CAJAL Course is to give promising young neuroscientists in-depth exposure to the breadth of research on the hippocampus and to provide hands-on training in state-of-the-art methods used to study hippocampal function. Each morning, students will attend lectures and keynote addresses by leading experts on hippocampal anatomy, physiology, and function. At the circuit level, the course will cover the anatomical and physiological properties of hippocampal circuits, and the connectivity of cortico-hippocampal networks with a special focus on the plasticity and oscillations in these circuits. At the systems level, the course will cover behavioural and electrophysiological research in rodents concerning the functional role of the hippocampus in spatial navigation and in memory. Finally, the course will describe the role of the hippocampus in human cognition, based on functional imaging approaches and studies of hippocampal dysfunction in amnesia and in neurological and psychiatric disorders.
Most prominent researchers in the field including some of the Nobel Laureates and Brain Prize laureates working on these topics will provide keynote lectures. Lectures will also cover prominent research methods used to study hippocampal function. In the afternoon, students will conduct supervised, week-long research projects to give them direct experience with state-of-the-art research methods, including in vivo and in vitro patch clamp recordings, optogenetic approaches and cellular imaging, new methods for connectivity tracing, recordings and analysis of multichannel unit and local field potential data in behaving animals, and structural and functional MRI and electrocorticography in humans. Students will work closely with expert instructors during the research projects and they will have ample opportunities for informal discussion, consultation, and social interaction with course faculty and visiting lecturers. The duration of the course is 3 weeks and students will conduct two different 10 day-long research projects to gain experience of research techniques.
Directors & co-directors
Jozsef Csicsvari (Institute of Science and Technology, Austria)
Charan Ranganath (University of California, USA)
Christophe Mulle (Bordeaux Neurocampus, France)
Mario Carta (Bordeaux Neurocampus, France)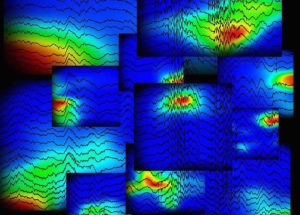 Keynote speakers
Gyorgy Buzsaki (NYU School of Medicine, USA) 2011 Brain Prize Winner
Rosa Cossart (Aix-Marseille Université, France)
Emrah Düzel (University College London, UK)
Howard Eichenbaum (Boston University, USA)
Tamás Freund (Hungarian Academy of Sciences, Hungary) 2011 Brain Prize Winner
Kim Graham (Cardiff University, UK)
Peter Jonas (Institute of Science and Technology, Austria)
Hannah Monyer (University of Heidelberg, Germany)
Menno Witter (Norwegian University of Science and Technology, Norway)
In partnership with